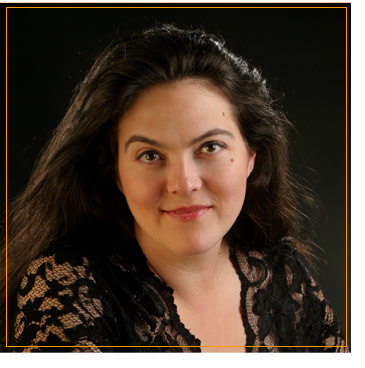 "…stilsicher,stimmschön und charismatisch…"
(Das Opernglas)

The Israeli/Dutch Soprano Adva Tas graduated as an actress at the renowned "Bet-Zvi" School of Dramatic Art in Tel Aviv. She studied classical singing at the Music Academy in Maastricht. After completion she continued her vocal studies at the Royal Academy in The Hague with Meinard Kraak.
Adva Tas has taken part in master classes given by Galina Vishnevskaya, Charlotte Margiono, Cristina Deutkom, Henk Smit, Joan Dornemann and Mignon Dunn.
She participated in the Opera Summer Programme of the "International Vocal Arts Institute" in Tel Aviv several times.
She received a scholarship from this institute enabling her to study in New York with coaches of the Metropolitan Opera.
At the Accademia Chigiana in Siena she studied with Shirley Verrett.
She has performed with orchestras such as "Nederlands Promenade Orkest", "Ra'anana Philharmonic", "Nederlands Kamerorkest" and "Residentie Orkest".
Adva Tas worked with conductors as Paul McCreesh, Dan Ettinger, Paul Nadler, Matthias Foremny, Jaap van Zweden and Hartmut Haenchen.
Her operatic roles include among others Donna Anna in Mozart's "Don Giovanni", Salud in "La vida breve" by De Falla, Madame Lidoine in Poulenc's "Dialogues des Carmelites", Marguerite in Gounod's "Faust", Giselda in Verdi's "I Lombardi" and Ortlinde in Wagner's "Die Walküre".
Adva Tas was invited to the Netherlands Opera as cover for the parts of the Israelite woman in "Samson" (Händel) and Elettra in "Idomeneo" (Mozart).
In 2006 she sang Violetta in "La Traviata" and in 2007 Leonora in "Il Trovatore" (Verdi) at the Schlossfestspiele in Schwerin.
Her oratorio repertoire includes works as Debussy's "L´enfant prodigue", Rossini's "Stabat Mater", Mendelssohn's "Elias", Handel's "Messiah" and Verdi's "Requiem".
Together with the pianist Mirsa Adami Adva Tas frequently gives concerts in The Netherlands and abroad. Their repertoire includes Berg's "Sieben frühe Lieder", "Très Poemas op. 81" by Turina, Berlioz's "Les Nuits d`Eté" and Shostakovich's "From Jewish Folk Poetry".

She also organizes semi-staged concerts with a repertoire ranging from song cycles to opera.

Reviews
Das Opernglas, September 2007
Am gelungensten erwies sich die gesangliche Darbietung der in Jerusalem geborenen Sopranistin Adva Tas in der Rolle der Leonora: ihr Vortrag war stilsicher, stimmschön und charismatisch. In ihrer gesamten stimmlichen wie mimischen Rolleninterpretation schwang viel Seele mit. Der Schlagabtausch Luna – Leonora im vierten Akt war gesanglicher wie darstellerischer Höhepunkt der Vorstellung.
Kieler Nachrichten, July 2007
Unter den Sängern überzeugte Adva Tas als Leonore mit ihrem weich timbrierten Sopran die vor allem in den lyrischen Passagen glänzte.
Festspiele Magazin, February 2007
Die israelisch-niederländische Sopranistin Adva Tas, umjubelte Traviata des vergangenen Sommers kehrt jetzt als Leonora zurück.
Haarlems Dagblad, March 2006
Soprano Adva Tas is a moving, sober Marguerite.
Ha'arets, August 2003
Adva Tas, Soprano, made a big impression in the part of the new prioress, Mme. Lidoine.
Trouw, June 2001
The difficult singing technique is only half of the story, the other half is personality. Very rarely there were candidates that were so inspired by Vishnevskaya that suddenly there actually stood a singer that transformed through all the technique into an artist. As did the Israeli Soprano Adva Tas, whom sang with such an emotional brilliancy, that the audience started to applaud wildly in the middle of her aria.